Staying fit and eating healthy comes naturally for some people but for a lot of folks, including me, it takes a little more coaxing to make it a daily routine.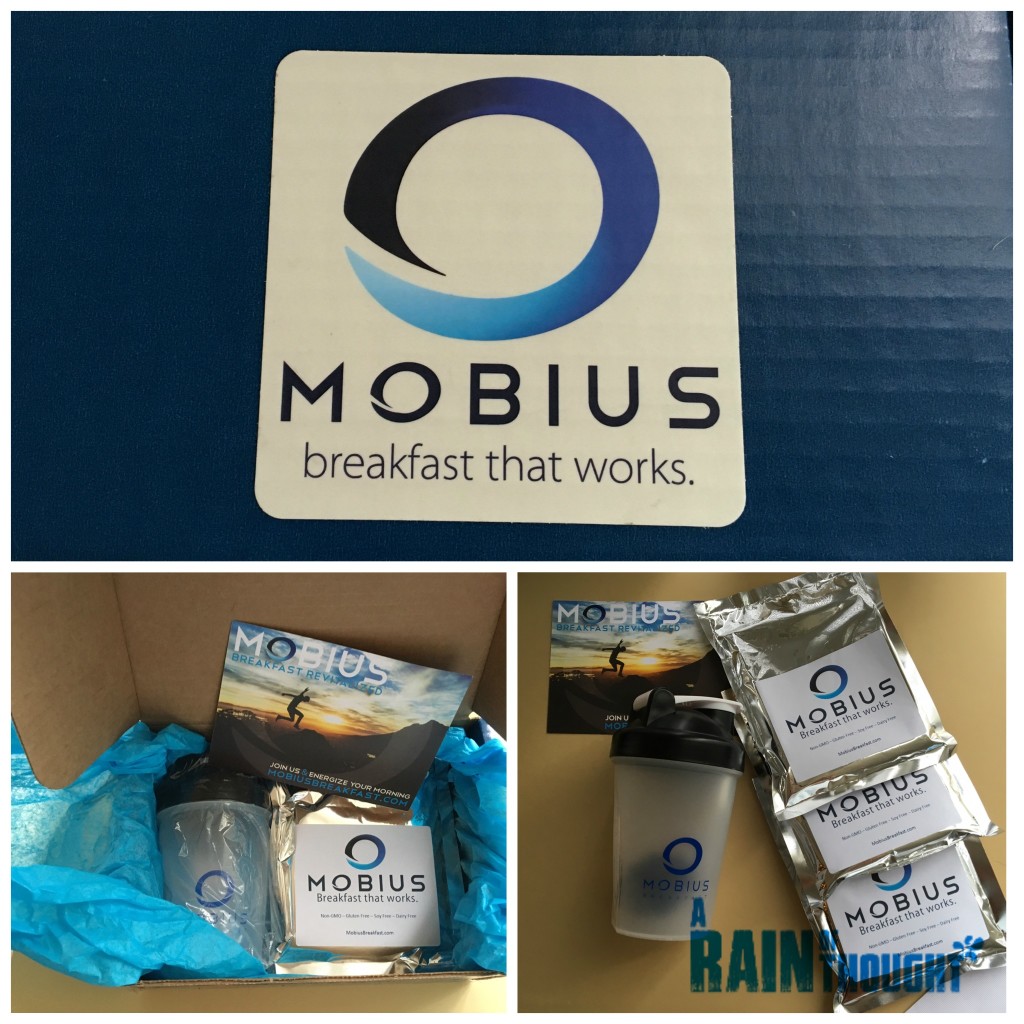 Part of the issue for me is time. As someone who is always running around (and not in an exercise type of way) trying to eat healthy and squeeze in workouts is a chore. However, I vowed to be better at it going forward.
One thing I wanted to cut out of my daily intake was energy drinks. They're not very good for you but, I'm used  to having one in the morning to get me going, another in the afternoon and sometimes a third one if the day is going to carry on well into the night. Having an energy drink in the morning gave me a great boost but it didn't do much in the nutrition department to help me with my workouts. I'd be starving at the end of them and and incredibly thirsty throughout. Not exactly being the type to make breakfast so early in the morning didn't help my situation so when I saw the information about Mobius-'breakfast that works' shakes, my curiosity was peaked.
Mobius is a brand new breakfast drink that is said to give you energy and also help you focus. The focus comes from an active ingredient in the shake called Nootropics. For those unfamiliar with nootropics they in this case  'functional foods that improve one or more aspects of mental function'(source). I've reviewed a couple of nootropic supplement brands on my site with mixed results of either not so good or very amazing so, I'm always looking and open to test out other brands or products that contain nootropics.
The good folks at Mobius sent me a starter pack that contained (3) three breakfast drinks and a lovely shaker. I was greatful for the shaker because I'm always losing the little ball that goes inside of them making them use less so this came right on time.
I decided I would try Mobius starting January 1st. New year, new me, new breakfast drink.  I had a Keving Hart HITT workout I was attending super early in the morning on January 2nd so that would be a great test of the breakfast drink. New Year's Day was what you would call 'The pre-game'.
The Mobius drink was easy to make. 8 oz. of water, the powdered mix, shake it up and enjoy. Can't really mess that up. I wanted to get the full effect so, I didn't have my usual energy drink (I haven't had one at all this year so far…yipee) and I also didn't take my usual nootropics pill.
It was just me and Mobius for breakfast and you know what? We did okay. I ran two miles and did a light workout of situps, pushups, planks and squats. I wasn't super energized but, i wasn't tired and most importantly, I wasn't super thirsty. I did feel focused so the nootropics in this drink do work well with me and I'm happy about that.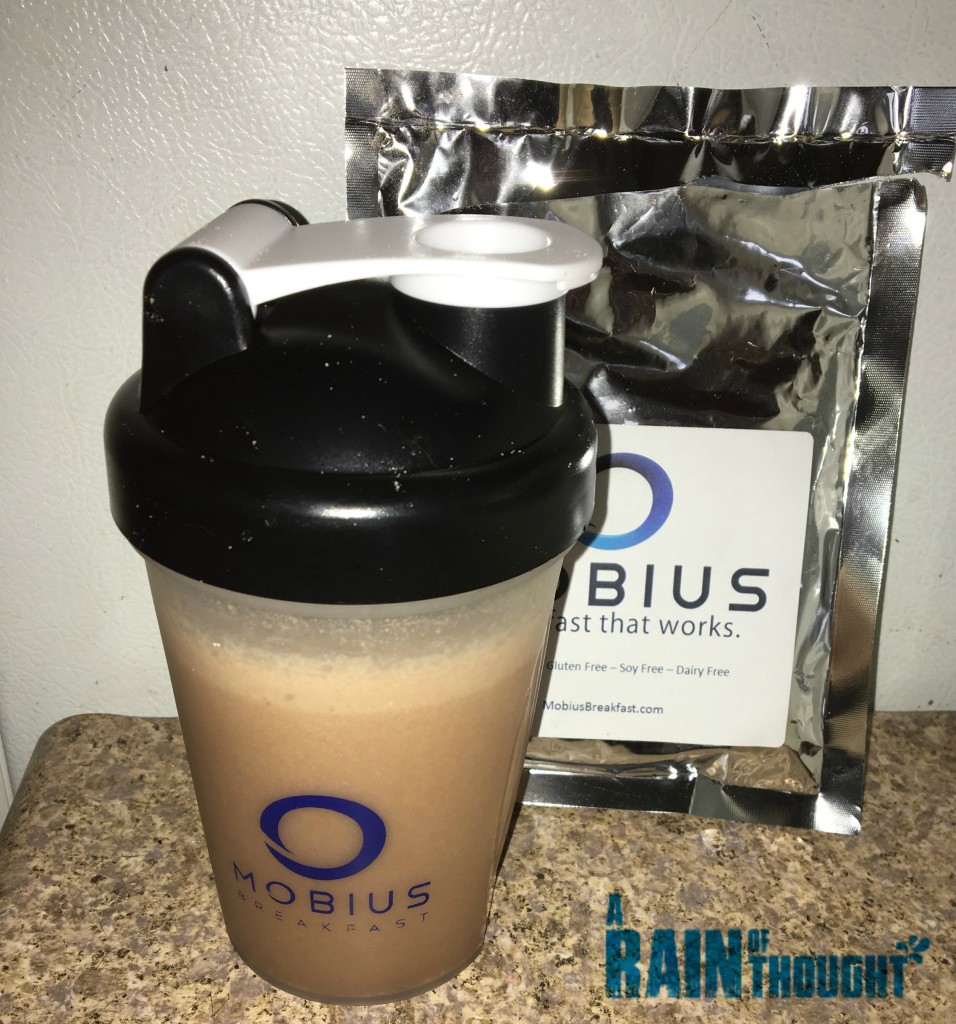 The true test was the next day. I've never done a HIIT workout and I heard they can be pretty brutal. I needed all the strength I could muster but, without my fateful energy drink. Just me and Mobius Breakfast Drink again.
I woke up a little late (as usual) and was in a rush (as usual) so, thank goodness I was able to just fill the bottle with water and throw the Mobius packet in my bag. I mixed it right on the train ride into Manhattan and drank my breakfast. I was feeling good and alert while I waited in the freezing cold to get in to work out with Kevin Hart and about 1500 other people.
Guess what? The workout went great. I felt good and amped. i was focused. i had energy but, wasn't jittery. I wasn't starving afterward even though it was a pretty tough workout. We made it. Mobius really is the Breakfast that works.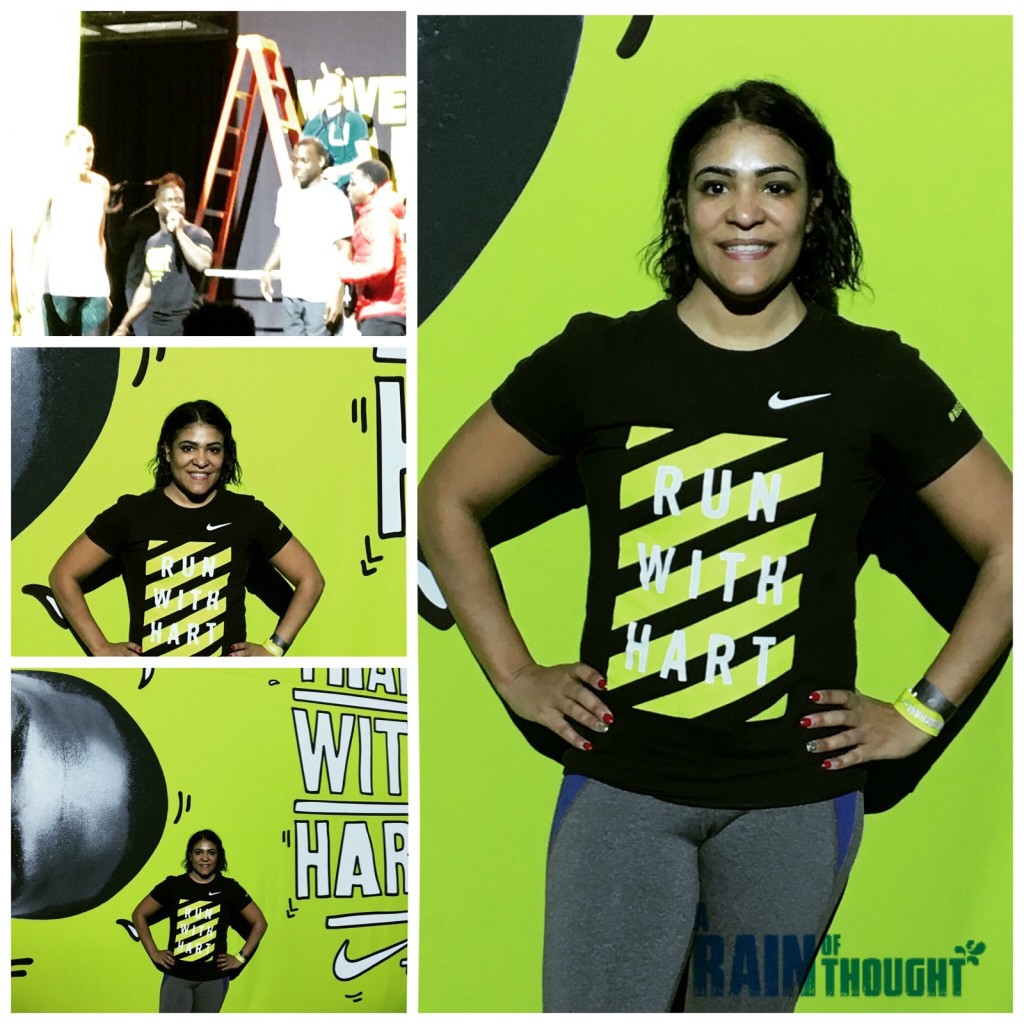 How does it taste?
We all know this is an important question for powdered drink mixes or any drink for that matter. Taste is important. The first thing I noticed when I looked at the ingredients was that it had coconut milk. I am not a fan of coconut beverages but, I'm in the minority when it comes to that.
I tried it anyway and it tasted just fine. It has a nice rich flavor. The coconut was subtle and it's a thick chocolaty mix. It wasn't chalky like some powdered mixed tend to be. I do hope they develop more flavors in time.
So, in conclusion, I'm  impressed. There are a lot of things I like about Mobius as well as things I think could be improved (after all it is a brand new product). Here's the breakdown:
What I like:
The individual packets make it easy to grab & go without worrying about measuring.
Very filling breakfast drink. I wasn't hungry.
I didn't need an energy drink at all for the entire day.
I was focused. The nootropics are the real deal
What could be better:
Currently only one flavor.
Currently only available online.
It contains caffeine. That's an important factor for those of you that are trying to cut down.
As I said, Mobius is a brand new product and I'm sure we'll here a lot about it from the health and fitness community. You should give it a try and let me know what you think. It is currently being offered through their indigogo campaign. They are offering the package I received for $25 plus a $10 bonus gift. I didn't receive the bonus gift, just the packets for review.
For more information about Mobius -breakfast that works visit : Online| @MobiusNutrition | Facebook
I received samples of this product in exchange for an honest review on the blog. All opinions are my own.